Blend & Boost was inspired by the apothecary era and a belief that each person's skin is unique. When it comes to something as personal as skincare, we believe that one size DOES NOT fit all! We believe that skincare solutions should be tailored to your own unique, personal needs.
Blend & Boost provides a unique form of skin treatment that allows you to target your own specific skin concerns, such as dry skin, oily skin, sun damaged skin and many more. By completing your personal skin assessment, Blend & Boost can produce a solution that will prove far more effective than any of the moisturizers that you will find off the shelf.
Health and Wellness with
Pure Encapsulations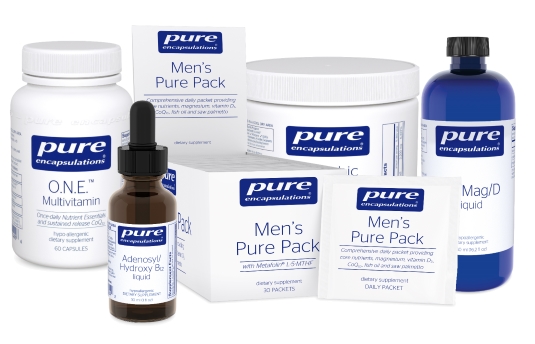 Free From Artificial Ingredients
Pure Encapsulations nutritional supplements are sourced and manufactured to avoid artificial colors, flavors, dyes, sweeteners, magnesium stearate or contaminants.
Free from common allergens
Estimates suggest up to 20% of people globally are living with some form of food intolerance, such as soy, egg, lactose and more.
Free from contaminants
15% of Americans tested are affected by a chemical ingredient sensitivity, including those found in everyday products, such as detergents and perfumes. All Pure Encapsulations products containing ingredients derived from allergens, such as soy, dairy or shellfish, are clearly labeled so you know exactly what you're getting!